Melges 24 European Sailing Series 2015: Current Rankings and Future Events in Medemblik and Luino
29.07.2015
29 July, 2015 - Melges 24 class in Europe has had four events of the 2015 Melges 24 European Sailing Series so far: first in Portoroz, Slovenia in March, second in Balatonfüred, Hungary in May; third in Riva del Garda, Italy in May and fourth as the most important title event of the year, World Championship in Middelfart Denmark in June-July. The current standings of the 2015 Melges 24 European Sailing Series calculated after four events with 34 races altogether and with 5 discards have been published. Fifth event of the series will be held in Medemblik, the Netherlands in September and the series will culminate in Luino, Italy as a joint event with Audi tron Sailing Series in October.
116 boats from 19 nations have been collecting points for the ranking. Four of them have been taking part from every event so far: Miles Quinton's Gill Race Team from United Kingdom, Kalman Rozsnyay's FGF Sailing Team from Hungary, Andras Milbich's Jedi Business from Hungary and Oleg Dyvinets' Marusia from Ukraine.
In PRO division top 3 boats are (116 boats ranked):
1. GBR694 GILL RACE TEAM - Geoff Carveth/Marshall King - 200 pts 
2. HUN728 FGF SAILING TEAM - Robert Bakoczy - 334 pts
3. HUN481 JEDI BUSINESS – Peter Czegai – 372 pts
Full rankings for PRO division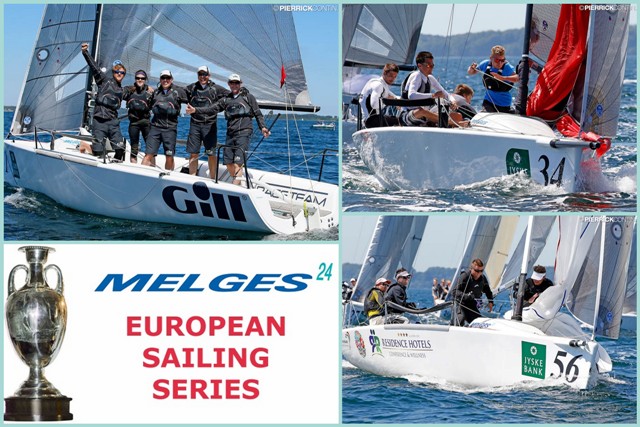 In PRO AM division top 3 boats are (69 teams ranked): 
1. UKR819 MARUSIA – Oleg Dyvinets – 220 pts
2. NED827 – TEAM KESBEKE/SIKA/GILL – Ronald Veraar – 545 pts
3. AUT609 – MELNOSA – Christian Piringer – 782 pts
Full rankings for PRO-AM division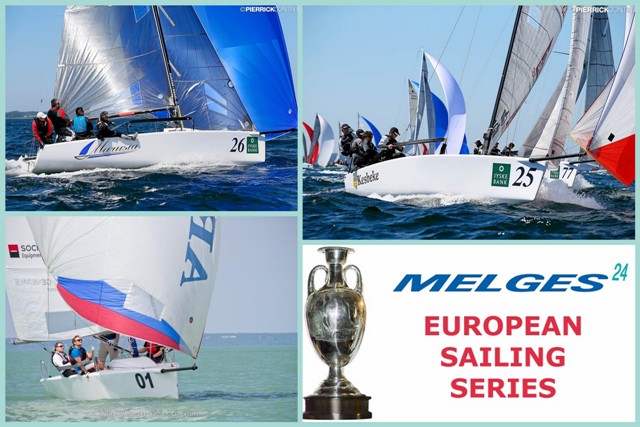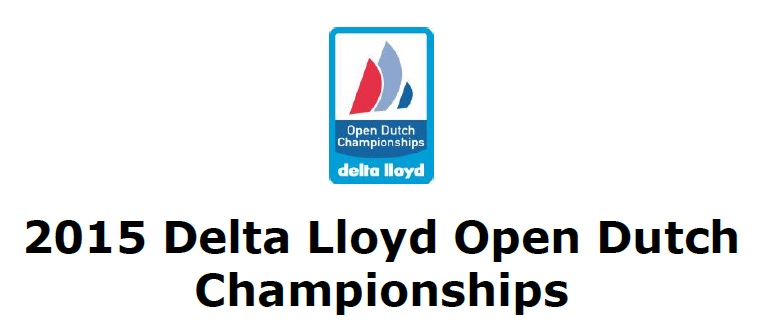 The next event of the Melges 24 European Sailing Series will be held at the Delta Lloyd Open Dutch Championships in Medemblik, the Netherlands on September 18-20. Last year 21 teams from Great Britain, Germany, Hungary, Liechtenstein, the Netherlands, Switzerland, Ukraine and Italy were taking part from this event as it was a spectacular conclusion to the Melges 24 European Sailing Series 2014. The Notice of Race has been published and the entry system is open to register.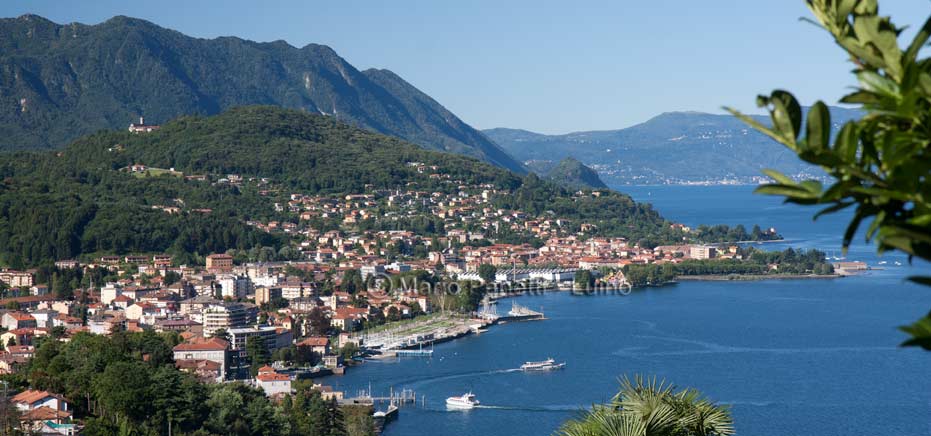 To conclude 2015 Melges 24 European Sailing Series, International Melges 24 Class Association will join the powers with Audi tron Sailing Series. This way the event in Luino on October 8-11 with an expected highly qualified international fleet will become also the fifth act of the Audi series and being at the same time the final event for the 2015 Melges 24 European Sailing Series.
The 12th edition of the Lino Favini Cup (Coppa Lino Favini), which is considered also Melges 24 Swiss Open Championship 2015 will be held on the waters of Lake Maggiore off Luino. At stake will be the trophy what like two years in a row, was achieved by a local crew, Franco Rossini's Blu Moon with Flavio Favini in helm, who was happy to race in the competition dedicated to his father.  2014 Melges 24 World Champion Flavio Favini is delighted to welcome international Melges 24 fleet in Luino:
"It is a great honour for me and for my club to host the final regatta of the Melges 24 European Series together with the Swiss Nationals at the Lino Favini Cup and Audi tron Sailing Series fifth event. After so many years sailing Melges24 I have the pleasure to know you and I have raced almost against all of you. Now I am delighted to have you coming to my place for the last race of the European sailing series. In the 50s and 60s Luino used to host at the "Regate internazionali di settembre" the classic final event for the Snipe and Star classes and was well known in the sailing world of those years for a good welcome and a pleasant staying. Different times, different sailing environment but you are going to have the same good time on sailing and spending some good time together before starting to think about skiing. 
We have organized this regatta for several years now and fortunately we see that many of you have been coming back time after time. We like to think it is because you had a good time sailing here and this is what pushes us to try to better every time, on the race course but also after sailing." 
International Melges 24 Class Association together with Audi tron Sailing Series and Associazione Velica Alto Verbano are looking forward to the great number of entries in Luino to have a Finale Grande for the Melges 24 European Sailing Series 2015.
The Notice of Race
Entry Form
For further information about the Melges 24 European Sailing Series please visit www.melges24.com/europeansailingseries 
The Audi tron Sailing Series season is supported by main sponsor Audi, Official Partner Kuehne+Nagel, Technical Partners Torqeedo, Caffè Vergnano, Bavaria, Usail, Nuova Jolly, Acqua Norda,The Suite Club. www.audisailingseries.com


Supporters of Lino Favini Cup